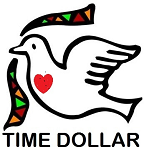 Time Dollar was officially launched at a community clean up event on July 27, 2002. The inaugural goal was to utilize the time-banking system, which builds community through exchange of time and talents between members. On February 5, 2009, Time Dollar became a 501 (c) (3) non-profit charitable organization retroactive to July 14, 2006. As the organization evolved, the Board of Directors adopted their new mission statement: Build Community by Providing for Basic Needs in Ways that can Lead to Life Changing Experiences. Time Dollar continues to use the time-banking values and philosophies as the foundation of their work. Time Dollar is run primarily by volunteers as neighbors help neighbors in their community.
Time Dollar se lanzó oficialmente en un evento de limpieza comunitaria el 27 de julio de 2002. El objetivo inaugural era utilizar el sistema de banco de tiempo, que construye comunidad a través del intercambio de tiempo y talentos entre los miembros. El 5 de febrero de 2009, Time Dollar se convirtió en una organización benéfica sin fines de lucro 501 (c) (3) con carácter retroactivo al 14 de julio de 2006. A medida que la organización evolucionó, la Junta Directiva adoptó su nueva declaración de misión: Construir comunidad proporcionando servicios básicos. Necesidades en formas que pueden conducir a experiencias que cambian la vida. Time Dollar continúa utilizando los valores y filosofías de los bancos de tiempo como base de su trabajo. Time Dollar está dirigido principalmente por voluntarios, ya que los vecinos ayudan a los vecinos de su comunidad.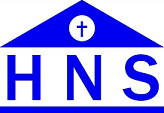 House of Neighborly Service serves children, families and seniors who primarily reside in zip codes 78207, 78228, and 78237. HNS provides an Early Intervention Program (EIP) to help prevent and reduce child abuse and neglect; a Senior Lunch and Outreach Program to enhance the physical and mental health of seniors; a Food Distribution Program to feed the hungry. The EIP has three components: in-home parenting education, KID's Place Child Development/ Treatment Center, and mental health services.
House of Neighborly Service atiende a niños, familias y personas mayores que residen principalmente en los códigos postales 78207, 78228 y 78237. HNS proporciona un Programa de intervención temprana (EIP) para ayudar a prevenir y reducir el abuso y la negligencia infantil; un programa de extensión y almuerzo para personas mayores para mejorar la salud física y mental de las personas mayores; un Programa de Distribución de Alimentos para alimentar a los hambrientos. El EIP tiene tres componentes: educación para padres en el hogar, Centro de tratamiento/desarrollo infantil KID's Place y servicios de salud mental.