Welcome!
Loving, Serving, Sharing and Growing
in
our

lives

and our

neighborhood
Divine Redeemer Presbyterian Church is a warm, welcoming and inclusive community of Jesus' followers committed to Love, Serve, Share and Grow together with our neighbors for the common good of our

community

.
Online Giving
Make your giving a No Brainer.
Set up an online giving account today. It's easy, fast and convenient. Just click on the Give button to the right.
Latest News!
In Person Holy Week Services!!
Maundy Thursday Service 6-7pm April 1
We will have a walk-through Maundy Thursday service with a variety of prayer stations for personal reflection and self-service communion. The sanctuary will be open from 6 p.m. at 7 p.m. this Thursday, April 1. Come with your family or pandemic group. We will keep the doors of the sanctuary open and allow a few groups to enter at a time and visit the prayer stations and exit using the side doors of the sanctuary. Please wear a mask.
Easter Sunday Service: Sunday, April 4 at 10 am
We will have ONE outdoor bilingual service at 10 am on Easter Sunday on the covered basketball court. Bring your own folding chairs and your own masks. We ask that you sit in family groups with masks on throughout the service. Chairs will be available for those who cannot bring their own.
In order to save lives and prevent the spread of the Coronavirus DRPC has suspended almost all In-Person activities, but we are still active virtually! Join our Hunker Down worship via our YouTube channel (link) every Sunday (click on the Sermons button); Fellowship with us on Tuesday nights @6pm, Study scripture with us on Wednesday evenings @6:30pm and on Saturday en Español a las 6pm. Sign up here (link) for our e-blast to receive the zoom links every week!
Follow our Instagram and Facebook pages for all church related updates!
Donate now to support DRPC and neighborhood families in need of assistance with food, utilities and rent during this time of crisis.

Have you missed a recent service?
You can find all the services and sermons by clicking the bible icon on the left or the
Media tab in the
menu bar
at the top of the page.
Just click on Sermons.
Check out Rev. Mueller's new blog page
Just click on the link in the Menu Bar at the top of the page,
the icon on the right or
the link above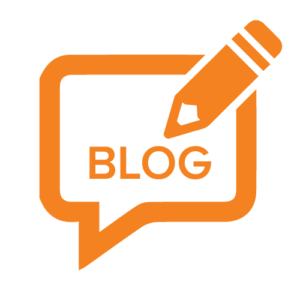 Would you like to be updated weekly on what is going on at Diviner Redeemer?
Add your email to receive Rev. Mueller's weekly eBlast.

Our Pastor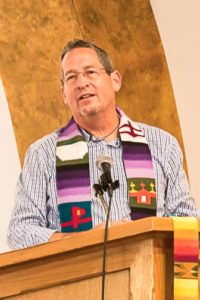 Rob Mueller was ordained as a minister in the PCUSA in 1987, and has been the pastor of Divine Redeemer Presbyterian Church since 1994.
Rob loves to hug people, hike, fish, garden, dance (to almost anything), do yoga at the beginning of the day, sing karaoke (Spanish and English), climb rocks, take photos, write poetry, kayak, travel, brew his own beer, make designer venison sausage (you have to taste it to believe it!) and ride his motorcycle.
Rob's involvement in the wider Presbyterian church has included serving Mission Presbytery on the spiritual Life division, keynoting for Youth Mid-winter conferences and serving as chair of the Hispanic Ministry Committee. Rob was instrumental in the launch of Mission Presbytery's Guatemala Partnership and served on that team for over a decade. He has served as a chaplain at the John KnoxRanch. Rob was elected a Commissioner to General Assembly in 2006. In 2009 the presbytery elected him to serve as Moderator for 2010 and 2011, and simultaneously served as the chair of the General Council of the presbytery during 2011.
Rob's passion is for local neighborhood mission and community development as a necessary ministry for the local congregation and he balances that passion with silence and contemplative prayer as essential spiritual disciplines in his life.
Worship
Come, let us bow down in worship,

let us kneel before the Lord our Maker
Ministries
Guide me in your truth and teach me,
for you are God my Savior,
and my hope is in you all day long
Capital Campaign
The task is great, because this palatial structure is not for man but for the Lord God.
U

pcoming Activities