Why Our Church
Porque nuestra iglesia
FRIENDLY COMMUNITY
Divine Redeemer Presbyterian is a warm, welcoming and inclusive community of Jesus' followers committed to Love, Serve, Share and Grow together with our neighbors for the common good in our community.
We seek personal and neighborhood transformation toward the fullness of God's hopes for us all, and we want YOU to be a part of our community if you aren't already!
COMUNIDAD AMISTOSA
Iglesia Presbyteriana del Divino Redentor es una comunidad cálida, acogedora e inclusiva de seguidores de Jesús comprometidos a amar, servir, compartir y crecer junto con nuestros vecinos por el bien común de nuestra comunidad.
¡Buscamos la transformación personal y del vecindario hacia la plenitud de las esperanzas de Dios para todos nosotros, y queremos que USTED sea parte de nuestra comunidad si aún no lo es!
WE LEARN ABOUT THE LORD
The mission of our church is Loving, Serving, Sharing and Growing the Kingdom of God in our lives and neighborhood so that all of us may experience the transforming power of God's love and justice.
APRENDAMOS DEL SEÑOR
La misión de nuestra iglesia es amar, servir, compartir y hacer crecer el Reino de Dios en nuestras vidas y en nuestro vecindario para que todos podamos experimentar el poder transformador del amor y la justicia de Dios.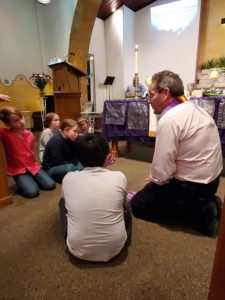 Our Team – Nuestro equipo
Church Session