Why Our Church
FRIENDLY COMMUNITY
Divine Redeemer Presbyterian is a warm, welcoming and inclusive community of Jesus' followers committed to Love, Serve, Share and Grow together with our neighbors for the common good in our community.
We seek personal and neighborhood transformation toward the fullness of God's hopes for us all, and we want YOU to be a part of our community if you aren't already!
WE LEARN ABOUT THE LORD
The mission of our church is Loving, Serving, Sharing and Growing the Kingdom of God in our lives and neighborhood so that all of us may experience the transforming power of God's love and justice.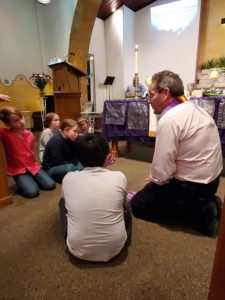 Our Team
HNS Peace Pals Coordinator
HNS Peace Pals Coordinator
Church Session